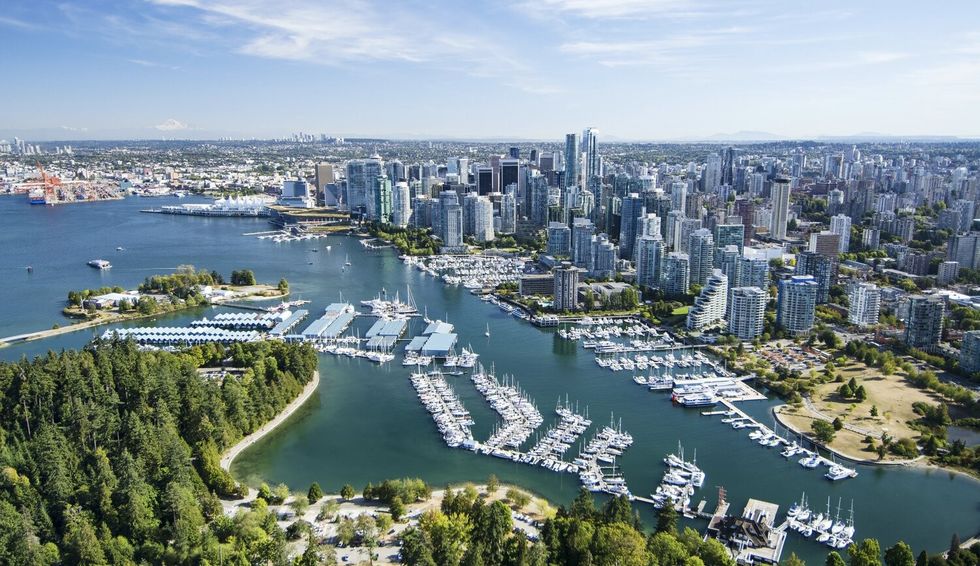 Vancouver realtors want to shed light on blind bidding process
The practice of blind auctions has come under fire in recent months – partly to blame for soaring property prices that are making economists and policymakers nervous.
Blind auctions have been the norm in real estate markets across Canada for decades, and they assume that a home is worth what the market is willing to pay, no matter how crazy the price may be. . But it also gives the seller a clear advantage over the buyer. When a home comes on the market and offers come in, buyers almost always ignore other offers. The seller's agent may imply in realtor language that buyers face competition on the property, but they are not allowed to say actual numbers. It's not an open process like in Australia, where an agent stands in front of the house with a crowd of buyers and holds an auction.
In Canada, buyers are mostly groping in the dark when trying to close the deal. In British Columbia and Ontario this year, the result was that buyers offered hundreds of thousands of dollars in excess of demand.
And that's why the practice has been in the industry, primarily in Ontario, asking if transparency around the sales process is now necessary to cool the market. In Vancouver, some real estate agents would like to see more transparency, but not around the amounts offered. They would like proof that there are real offers, because without it they say an unscrupulous listing agent could manipulate buyers into paying more.
"When a listing agent says to me, 'I have an offer coming in', I always say 'who's the other real estate agent?' And they often say, 'I can't tell you.' But why can't you tell me ask the Vancouver realtor Ian Watt. "I have no idea if that's true or not, because there's no rule that says if three estate agents have submitted offers, the listing agent has to tell you their names and the names of their brokerage houses. We don't know if the guy is telling the truth. The only time you can be sure there have been other offers is when your buyers lose the property.
"That's why I always tell my buyers to bid whatever amount they're comfortable with, even if it means losing."
And many buyers have lost out in recent months, as have buyers' real estate agents who have been caught off guard by soaring prices. Home sales in Vancouver in April were 56.2% above the 10-year average sales for that month, according to the Greater Vancouver Real Estate Board. This is a 342.6% increase from April 2020 sales, which is no surprise given that is when the pandemic had just started. However, this shows the strength of the market. It has slowed slightly since March, by 14%, but prices remain strong. The council's benchmark price for a home in Metro Vancouver is $1,152,600, a 2.6 per cent increase from March.
In today's market, there's always that buyer who's willing to be the outlier, Watt says.
"In BC, you put this offer in and everybody's like $5,000 or $6,000 more than asking, and then there's this guy who goes over 10%, and you're like, 'What?'"
Real estate agent Shali Tark, which teaches students before they take the Real Estate Trading Services Licensing course, lost a recent sale because the (prospective) buyer was willing to pay $150,000 on top of the demand. She does not expect the listing agent to disclose all the offers, because if he had, the seller probably would not have received such a high offer, which was well above the market price. But she too would like to be assured that there is real fierce competition.
"With multiple offers, we are at the mercy of what the listing agent says, and there is no way of really knowing how many offers there really are. It would be more beneficial for buyers if they knew with certainty that they are in a multiple offer situation rather than perhaps the listing agent creating that illusion and [the buyer] ends up paying too much for a property.
"I think there needs to be some kind of journal or register that says, 'It's people who write' and it gets sent out. Then everyone knows what the level of competition is.
Patricia Houlihan and other Vancouver realtors were shocked recently when a home at 332 E. 23rd Ave. on the east side of town – traditionally the lower end market compared to the west side – sold for $4 million. The listing agent had priced the newly built home on a standard size lot at $3.588 million and had received three offers, all of which were requested. On the west side, a bungalow at 3193 W. 28th Ave. sold for $502,000 above asking, to a final price of $3.1M, also to a young family. The property's listing agent had received 11 offers.
Although sellers have the ability to give buyers transparency about the auction, there is obviously no benefit in doing so.
"Your goal is to get the highest price for the seller in a way that's legally and ethically acceptable," says Houlihan, who is also an attorney. "What's sad, and it's heartbreaking, is what's happening to some buyers right now, they're bidding on seven or 10 homes and not getting them, and some are paying for the inspections."
"That's why I tell them to relax until they find the perfect home. Watch what's happening, but don't get carried away by the madness. Wait six months or even a year, then take a breather and buy your dream home.
Blind bidding creates a FOMO (fear of missing out) frenzy that drives prices up. But price isn't always a priority for a seller, adds Watt. Sometimes a seller cares more about the ease of the transaction, and they may not look at offers with subjects, or they may prefer an offer with a closing date that suits them.
But getting that maximum price is still a key part of the job. "After all, we're getting a ridiculous amount of money," Watt says. "You, as a listing agent, have to try to get the best sale for your clients and do what's best for them."
Kerry Gold has written about real estate and housing issues for various publications, including a weekly real estate column for The Globe and Mail since 2008. She also writes investigative articles for the Walrus and has written for Maclean's , MSN, Yahoo, MoneySense, BC Business, the Toronto Star, LA Weekly and Variety.
More from the author