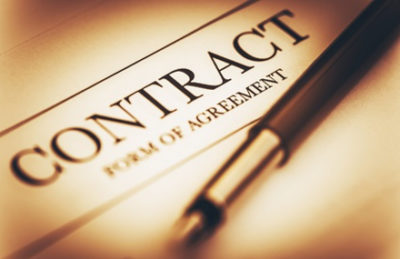 Small charities put off by 'heavy' bidding process for government contracts
According to new research, the bidding process for government contracts is 'cumbersome' and does not favor small charities and social enterprises.
A report released earlier this month by Social Investment Business (SIB) found that small charities and social enterprises face more barriers than their larger counterparts when trying to access government contracts.
The SIB conducted interviews with eight organizations of different sizes, ages and locations in its portfolio to examine their experience with public procurement and understand how social investment could be better used to support the social value agenda.
One of the challenges highlighted in the report is the "onerous" bidding process, which can be off-putting for smaller charities.
The report also argued that there were not enough contractual opportunities for organizations looking to scale up their operations to grow through public service delivery.
Since 2016, only 5% of government contracts have been awarded to voluntary, community and social enterprises organizations, according to an analysis published this year.
"Heavy" bidding process
The report says the current bidding process is "cumbersome, bureaucratic and resource-intensive – which could be off-putting for small charities and social enterprises".
One of the biggest problems for small charities is the "lack of ability and confidence in writing bids and responding to multiple tenders".
The report states: "This is a structural disadvantage faced by small charities and social enterprises: a resource-intensive offering could require several senior executives to be removed from daily delivery to focus on writing of an offer. Large organizations, on the other hand, often have professionalized tender writing teams who understand the system and are able to respond to tenders as they come in.
One respondent commented: "It doesn't make sense to have a cumbersome and difficult mechanism. This would have put off many organizations that would even attempt to do so.
Another pointed out that some forms are "worded in a way that is difficult to decipher". "The questions are not as easy to understand," they said. "They know what they're looking for but don't specify when you have to fill it."
The commissioning landscape does not support the growth of the organization
The report also found that most of the contracts available are low value and short-term, with some forcing charities into sub-contracting relationships where they might not get what they need from the partnerships.
He said: "For the most part, there just isn't the range of contracts available to help organizations grow by providing public services. Our analysis of national contracting data shows that commissioning is not gradual. On the contrary, there are a large number of very small contract opportunities and many high value contracts, but few that could be classified as supporting growth by allowing capacity development at a reasonable pace.
Respondents told the SIB that procurement activity has declined since 2015, with factors such as Brexit slowing down the procurement process.
The report notes that smaller contracts tend to be renewed or renewed every 12 to 18 months, "making strategic planning more difficult".
Other issues highlighted in the report include lack of visibility and poor timing around contract opportunities as well as cost of delivery and low margins.
One respondent said: "It is notoriously difficult to contract with a local authority [because] they do not know what budget they will have in the long term… A frustration is [when local authorities] realize they have secured funding and need it immediately. You have a mad scramble for what you want to do, trying to fit it into our strategy… it's not helpful. In these circumstances, [the contracts] are less than 12 months and that's not the best use of funding and it's very stressful.
Close relationship with commissioners helpful
The report concluded that building a relationship of trust with boards and commissioners could help small charities win more business.
He said: "The majority of organizations we have spoken to have a close relationship with their local councils or commissioners. It helped them navigate the maze of opportunities that were available.
However, he acknowledged that "lack of longevity or a strong track record" could be a barrier to engaging with local authorities.