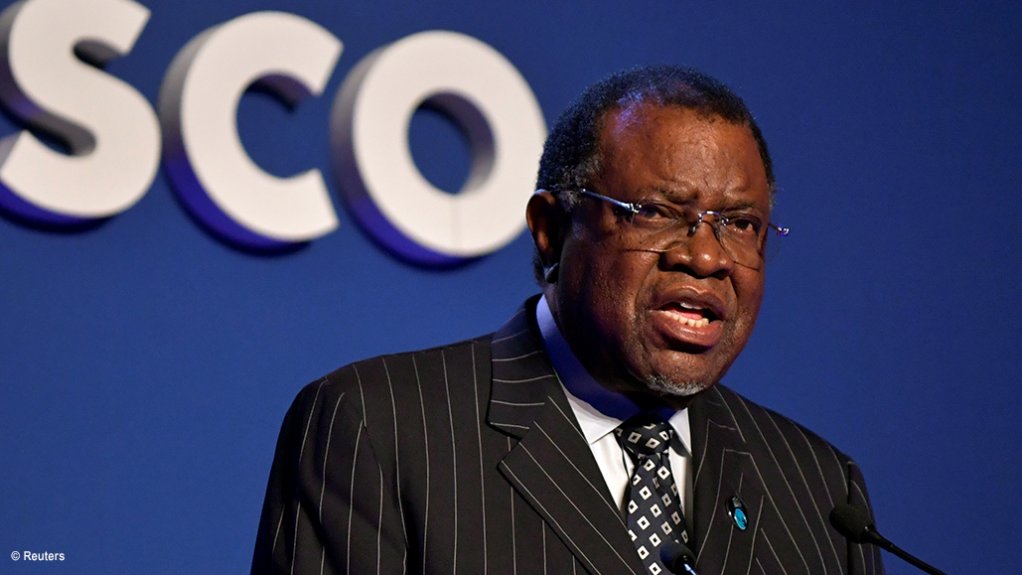 Namibia could launch second green hydrogen bidding process in early 2022
The Namibian government could issue a second request for proposals (RFP) early next year for the development of another large-scale green hydrogen complex, after announcing a preferred bidder for the first such project early November.
Presidential economic advisor James mnyupe told delegates at the Africa Green Hydrogen Virtual Forum on November 23 that Namibia could make an announcement on the new request for proposals at the World Economic Forum, to be held in Davos, Switzerland, January 17-21.
Namibia took advantage of the sidelines of COP26 to announce that it had selected a preferred bidder for a $ 9.4 billion green hydrogen project to be developed in Tsau // Khaeb National Park, near the city coastal area of ​​Luderitz, southern Namibia. .
The concession announcement follows a competitive bidding process as part of his southern corridor development initiative, central to the president's Harambee II government plan for prosperity. Hage Geingob in March as the country's official economic recovery plan after Covid-19.
The plan aims to develop "new frontiers of diversified growth," including in the green economy, and as of September, nine green hydrogen business proposals had been received from six developers in response to a call for tenders issued by the Namibia in June.
Namibia has made 5,700 km2 of land available for the concession and has sought bidders who could best meet its economic and social criteria by building the assets needed to produce green hydrogen, green ammonia and gasoline. synthetic fuels in the concession area.
In early November, Namibia announced that HYPHEN had been selected as the preferred bidder to build a vertically integrated project capable of producing 300,000 t / y of green hydrogen and green ammonia for export to regional and global markets at from 2026.
Mnyupe said the Namibian government intends to own a 24% equity stake in the facility, but is still evaluating its financing options, including raising possible concessional finance and green bonds.
It was also possible that the stake would be split among some of the country's state-owned enterprises, while work was also underway to establish a sovereign fund, which would invest the proceeds of the project.
The Namibian government viewed the initial hydrogen project as a potential 'spark' for the wider industrialization of Luderitz, where opportunities for green zinc, green manure and green rails could also be sought, as well as the sale of gas. renewable electricity to the Southern African Power Pool.
Mnyupe said similar initiatives could be deployed in other parts of Namibia, including the Erongo and Kunene regions.
In a separate presentation, Dr HYPHEN Tobias Bischof Niemz reported that detailed feasibility and environmental studies had already been carried out, with particular emphasis on limiting the environmental impact in the sensitive area, some prohibited areas having been identified.
Wind turbines to be introduced as part of a renewable energy mix that would combine both wind and solar photovoltaic generators would also require specially designed blades to adapt to the intense winds that prevailed in the region. Discussions had been initiated with the original equipment manufacturers to assess the prospects for domestic manufacture of these blades.
Once both phases are completed, the project would involve 5 GW of renewable electricity and 3 GW of electrolysis, which would divide the desalinated water into hydrogen and oxygen.
Desalination plants would be oversized to supply drinking water to Luderitz, which currently has a daily water demand of 3,000 m3.
HYPHEN, which is a JV between ENERTRAG South Africa and Nicholas Holdings Limited, is also proposing the development of a new port, to meet exports to Europe, starting with the export of green ammonia.
Considering Namibia's global combination of wind, sun and land, Bischof-Niemz believes there is realistic potential for the country to secure 5% of global demand for green hydrogen derivatives such as green manure, shipping fuel, steel and sustainable aviation fuel, some of which could be produced in partnership with companies in neighboring South Africa.
However, the country, which currently has an annual gross domestic product of $ 10 billion, could develop a hydrogen-based export industry worth $ 35 billion a year, while creating more than 200 000 jobs.
"Green hydrogen is therefore a unique opportunity for Namibia. "