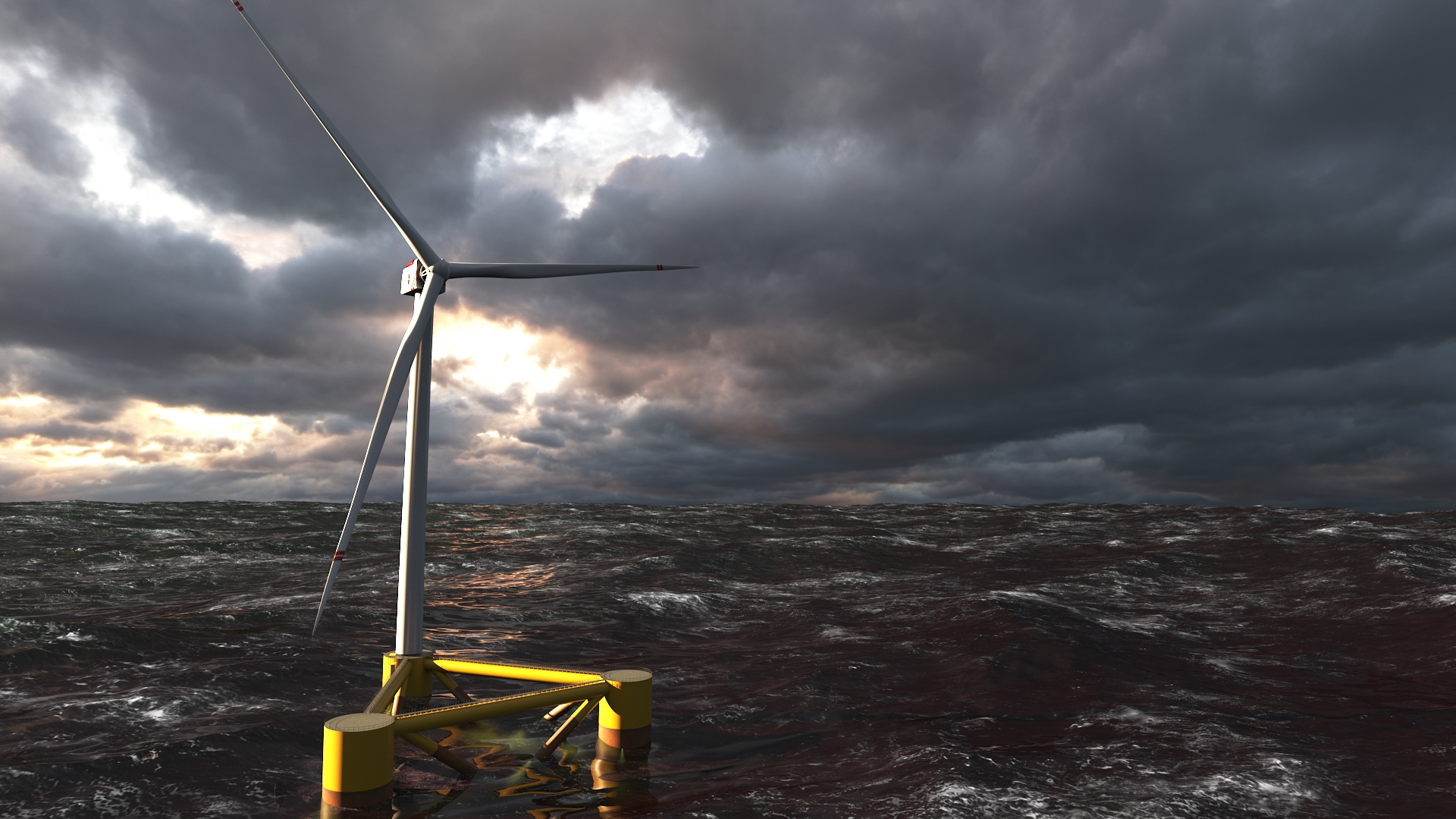 Launch of the INTOG tender process
OFFSHORE wind developers are now invited to express their interest in the INTOG leasing process which aims to award renewable energy contracts to decarbonize the North Sea oil and gas industry.
Developers can apply for the rights to build innovative small-scale offshore wind projects under 100MW and larger projects that will supply green electricity to oil and gas infrastructure to reduce their carbon emissions.
The INTOG (Innovation and Targeted Oil and Gas) leasing process is separate from the ScotWind tender which is aimed at developers of offshore wind farms that will supply the national grid.
A number of companies and developers have already expressed interest in developing large floating wind farms that would not be connected to the national grid, but would instead produce power to electrify oil and gas facilities in addition to launching a green hydrogen industry.
Floating wind farm projects move forward as steel specialist joins project
Earlier this year, Crown Estate Scotland, the body that manages seabed leasing for offshore renewables, released a map showing areas designated for development, including areas to the west, north and east of Shetland.
The Shetland Fishermen's Association has already expressed concern on several occasions that the local fishing industry risks being 'crowded out' by the large number of potential offshore renewable energy projects.
Crown Estate Scotland's Marine Director, Colin Palmer, said: "INTOG represents an exciting opportunity to help decarbonise oil and gas installations and enable innovative projects which are important in reducing the costs of commercial deployment of the offshore wind, reduce risk and develop Scotland as a destination. for innovation and technical expertise.
The Scottish Government's Cabinet Secretary for Net Zero, Energy and Transport, Michael Matheson, added: "Oil and gas continue to play an important role in our economy and it is therefore vital that the energy decarbonizes as quickly as possible.
"The INTOG leasing cycle presents significant opportunities to reduce emissions in these operations while allowing the offshore wind sector to grow, innovate and advance Scotland's ambition to be a powerhouse of the renewable energy."
After a two-week registration process, companies can submit their bids between August 24 and November 18.
Crown Estate Scotland said it expects applicants to be notified of the rental results by the end of March 2023.
The lease term has been doubled to 50 years for electrification projects.
Become a supporter of Shetland News
Shetland News asks its many readers to consider starting to pay for their dose of the latest local news delivered directly to their PC, tablet or mobile phone.
Journalism has a price and because that price is not being paid in today's rapidly changing world of media, most publishers – national and local – are struggling financially despite very healthy audience figures.
Most online publishers have started charging for access to their websites, others have gone a different route. Shetland News currently has more than 540 supporters all of which make small voluntary financial contributions. All funds are used to cover our costs and to further improve the service.
Your contribution will ensure Shetland News box: –
Bring you the headlines as they happen;
Remain editorially independent;
Give a voice to the community;
Increase site traffic further;
Research and post more in-depth news, including more Shetland Lives features.
If you enjoy what we do and value unbiased local journalism, then become a supporter of Shetland News by making either a one-time payment or a monthly subscription.
Support us from just £3 a month – signing up only takes a minute. Thanks.
Already support? Login to hide this message.