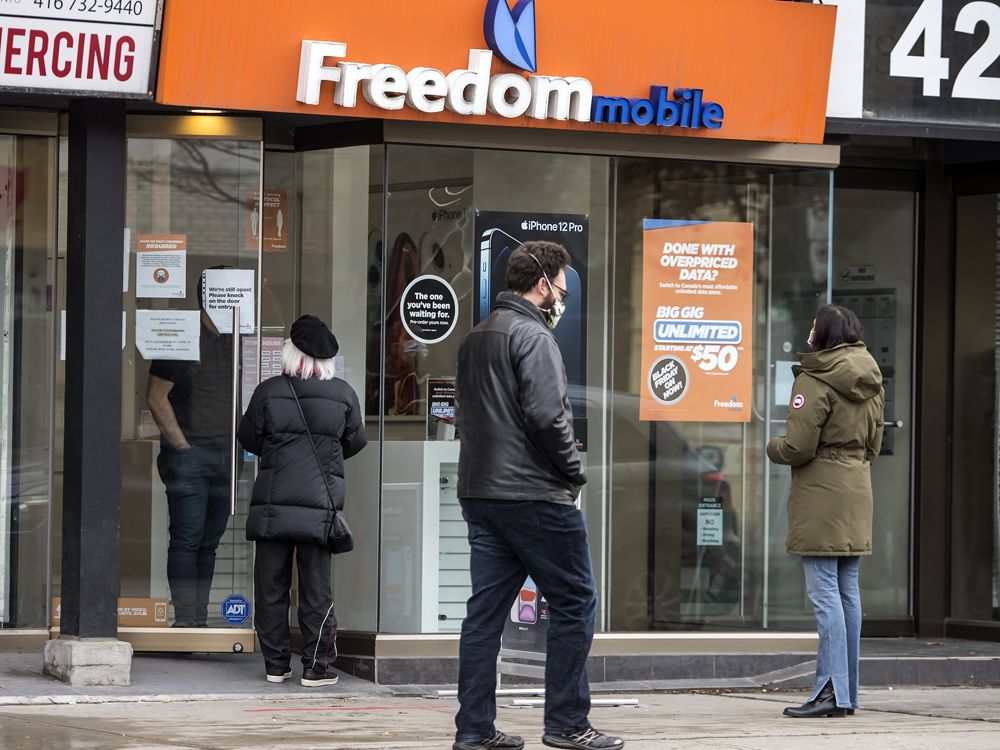 Globalive calls for transparency on Freedom Mobile bidding process
Anthony Lacavera called the process a 'sham'
Content of the article
Globalive Capital Inc. chief says he's urging Ottawa to bring more transparency to Rogers Communications Inc.'s sale of the Freedom Mobile wireless brand, as part of Rogers' push to win regulatory approval for the acquisition of Shaw Communications Inc.
Content of the article
Anthony Lacavera, founder and chairman of Globalive – believed to be among the bidders for Freedom – told the Financial Post on Monday that he thought Francois-Philippe Champagne, the minister for innovation, science and industry, should worry about viable competitors being kept at bay.
Lacavera called the process a "deception" and suggested that Rogers was looking for a buyer who would serve the interests of shareholders rather than spur competition in the industry.
"I think the minister should ensure that there is a very fair, open, competitive and transparent process for the assets of Freedom Mobile to ensure the best outcome for Canadians," Lacavera said, noting that Champagne has the authority to approve the buyer.
Rogers did not immediately respond to a request for comment on Lacavera's concerns.
Content of the article
Freedom Mobile was founded by Lacavera in 2008 as WIND Mobile. The company was then sold to Shaw for $1.6 billion and rebranded in 2016.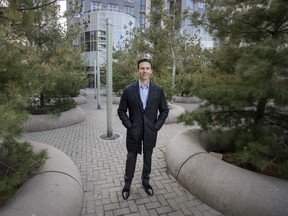 Globalive reportedly made a $3.75 billion cash offer for Freedom, and Lacavera told the Post in March that his company was uniquely positioned to bring more American-style competition to Canada if it bought Freedom.
On Monday, Lacavera stressed that whether it's Globalive or another company that wins the bidding war, he hopes the government will ensure the company is truly independent with a competitive track record that could help bolster Freedom Mobile as a as the fourth telecommunications operator.
"The Minister and the Prime Minister and the Competition Bureau have a great opportunity…right now to enshrine the fourth carrier policy and ensure that we have a strong and effective competitor for the benefit of Canadians," said said Lacavera. "It's right in front of them. Globalive is certainly an alternative, but we are only an alternative: there are a handful that would be suitable and the government should ensure that all such offers are properly and seriously considered – not a sham, non-competitive process.
Content of the article
The remarks followed reports that rural internet provider Xplornet Communications Inc. and the Aquilini family (which also owns the NHL's Vancouver Canucks) were potential suitors for Freedom Mobile.
Rogers shows strong results, says Shaw deal on track to close by end of June

Shaw shares downgraded to 'industry performance' as they near Rogers acquisition price

Rogers-Shaw deal removes major hurdle after CRTC approves merger, with conditions
Last week, Rogers said it remained on track to complete the $26 billion acquisition of Shaw by the end of June.
The Canadian Radio-television and Telecommunications Commission approved the transfer of broadcasting assets from Shaw to Rogers in March.
"This approval is an important milestone and brings us closer to completing our transformation transaction, which we expect to close in Q2 (Q2)," Rogers Chief Executive Tony Staffieri said.
He added that the Rogers and Shaw teams are working "constructively" with the Competition Bureau and ISED Canada "to ensure they have the information they need to assess the material benefits that the combined company will benefit Canadians and the Canadian economy".
— With additional reports from the Financial Post
• Email: [email protected] | Twitter: StephHughes95