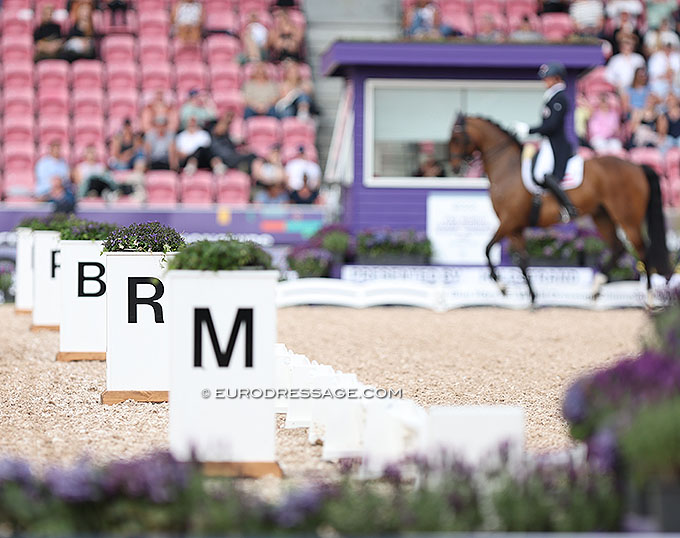 FEI launches bidding process for 2026 FEI World Championships
The FEI has launched the bidding process for the 2026 FEI World Championships in all FEI disciplines. The process begins today, October 24, 2022, and will end in June 2023 with the awarding of the championships by the FEI Board of Directors. It will include the following four phases:
Phase 1: Expression of Interest (October 24, 2022)
Phase 2: Call for tenders (mid-January – April 14, 2023)
Step 3: Review of tenders (mid-April – June 9, 2023)
Phase 4: Allocation (June 2023)
Call for expressions of interest
The bid process will begin with a call for expressions of interest from National Federations and Organizing Committees who wish to engage in open, non-binding discussions with the FEI regarding the potential submission of a bid. Detailed information on each phase of the bidding process is attached. Expressions of interest should be sent to [email protected] The submission of an Expression of Interest is entirely optional and is not a prerequisite for National Federations/Organizing Committees to submit a formal bid in Phase 2.
"The launch of the bidding process for the 2026 FEI World Championships is an important step," said FEI President Ingmar De Vos.
Global interest
"This year we hosted extremely successful world championships in show jumping, dressage and para-dressage, vaulting, eventing and driving. We have been fortunate to work with very professional organizing committees producing top notch events. The result proved popular with athletes and national federations. No less than 411 athletes and 340 horses representing 49 nations competed at the 2022 Ecco FEI World Championships in Herning (DEN) while 127 athletes and 274 horses from 29 NFs were represented at the 2022 FEI World Championships in Pratoni del Vivaro (ITA) .
"The events generated worldwide interest with more than 7,000 articles published in the international press. But the platforms where Championships have perhaps been most popular are social media. The number of followers on FEI social networks increased by 42% compared to the FEI™ World Equestrian Games 2018. Impressions and engagements increased by 56% and 97% respectively, while video views increased by 233%.
"This success gives us confidence that the new flexible approach is the best way forward.
Around 2026
"As was the case for the 2022 FEI World Championships, applications will be accepted from National Federations and Organizing Committees wishing to host the 2026 FEI World Championships in one or more FEI disciplines. The 2026 FEI World Championships in dressage and para-dressage should remain combined Bids for full "FEI World Equestrian Games™" including all disciplines will also be considered.
"We look forward to interesting offers from many parts of the world and are available for any questions or clarifications that any entities considering an offer may have," concluded Chairman De Vos.
A detailed Application Guide containing an overview of all requirements/rights/benefits associated with hosting the 2026 FEI World Championships will be available from mid-January 2023.
Related links