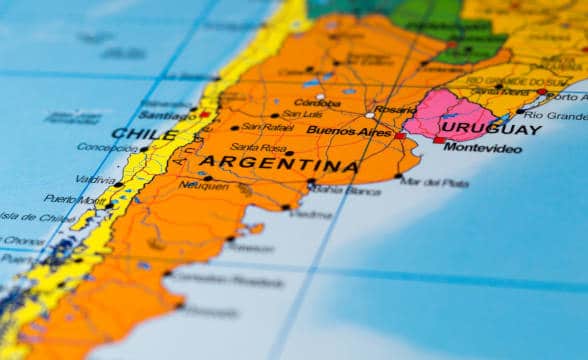 Córdoba opens bidding process for 10 game licenses
In summary:
Córdoba becomes the second province in Argentina to open gaming license applications
The province is the second most populous province in Argentina and is ready to welcome 10 licensees
Businesses are expected to launch at some point in the fall after proving they meet the conditions set by the province
Image source: Shutterstock.com
Argentina is making rapid progress in legalizing online gambling with Córdoba, the country's second most populous province, now opening the bidding process for all 10 available gambling licenses.
Córdoba invites companies to apply for licenses
The province is following in the footsteps of Buenos Aires, which became the first province to welcome gambling companies, and will issue licenses for up to 15 years. To apply, tenderers must provide the necessary documentation and prove that they meet the financial, economic and technical conditions necessary to hold a license.
Operators can apply until July 5 and be shortlisted, and approved candidates can be launched by September 14. Through these licensees, operators will be able to offer a number of gaming options to local consumers.
These include casino-type games, sports and horse betting, and betting on other non-sporting events, which could pave the way for entertainment, politics, weather and even electronic sports, as well as to virtual sports betting. Córdoba has decided to levy on each of these verticals a flat rate of 10% of the gross gaming revenue generated by each stakeholder.
Although the province originally wanted to allow only five licenses, further revisions increased the number to 10 online gambling licenses. Argentina continues to regulate its market by province, which is likely to continue elsewhere in the country as the Latin American country doubles its gambling spending.