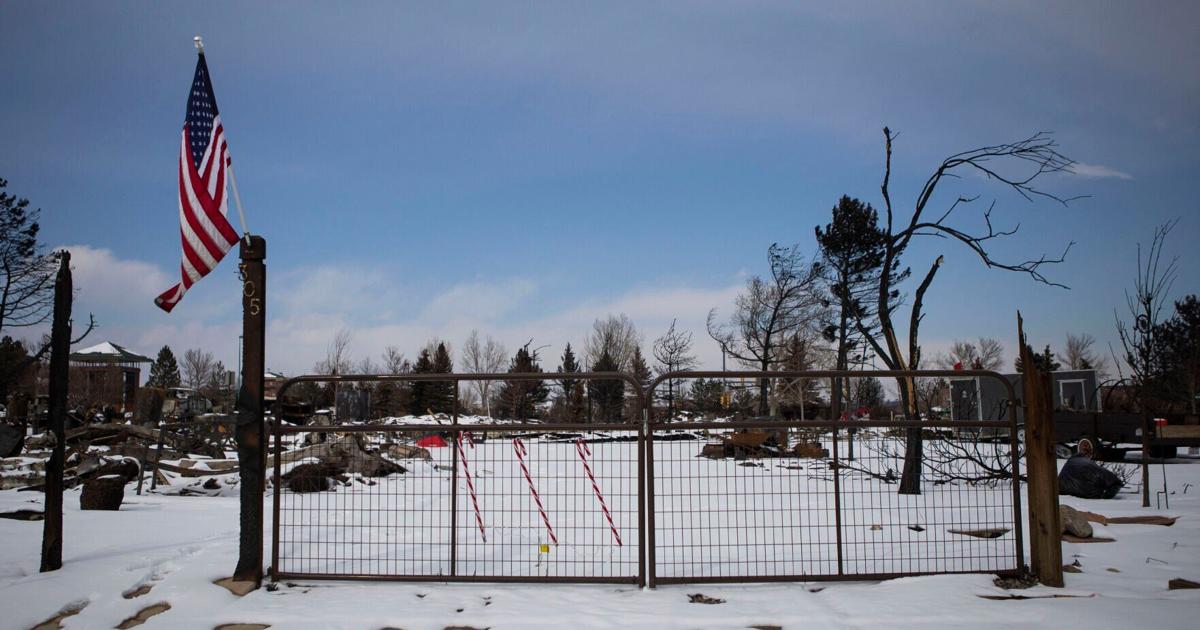 Boulder County denies protests over bidding process, promises residents debris removal on track | Content reserved for subscribers
After weeks of legal wrangling and appeals over how they offered Marshall's fire cleanup work, Boulder County commissioners will stick with the company they originally chose for their program removal of debris from private property.
The contract with DRC Emergency Services is being finalized, according to Boulder Public Works spokesman Andrew Barth.
"There are a lot of details in a contract of this size," Barth said.
County officials said while those disputes have delayed the cleanup process, they are hopeful the project will be completed within "roughly the time frame originally planned."
DRC was awarded the multimillion-dollar contract on February 10, but two of the 11 companies that initially bid for the work sent protest letters to the county over how the deal was decided. Ceres Environmental Services and EEC claimed that Boulder County's bidding process was not transparent and that RDC lacked the experience to transport tons of debris from the 6,000 blaze. acres.
Ceres and EEC complained that RDC, based along the Gulf Coast in Galveston, Texas, with offices in Louisiana and Florida, has done extensive work to clear up damage from the hurricane. But he doesn't have much experience clearing up wildfire debris.
Boulder County commissioners said they were trying to respond to community needs as quickly as possible by rejecting calls and going to DRC emergency services, which they said was "the bidder that would provide the best overall value to the county, city and town."
A lawsuit filed against the county by a watchdog group called Demanding Integrity in Government Spending is still pending. A judge will decide whether the trial will move forward at a hearing on March 18. DIGS alleges the county violated the state's open meeting law when evaluating the proposals. The lawsuit says the Federal Emergency Management Agency has strict rules regarding fire cleanup costs that must be followed if there is to be reimbursement, and that Boulder County may have already violated some of them. these rules. DIGS argues that if that happens, that money will come out of the pockets of county and state taxpayers.
The debris removal program is expected to cost approximately $55 million and is funded by FEMA, the state and the unincorporated county governments of Boulder, Louisville and Superior.
At the beginning of March, 853 homeowners signed up to participate in the debris removal program. DRC President John Sullivan said he plans to move forward with Marshall Fire cleanup work soon.